World-class mesenchymal stem cells at scale
High-quality MSCs from the facility in Stockholm
We offer GMP and research grade allogeneic mesenchymal stromal cells (MSC) for clinical and preclinical applications. The cell production is based on 20 years of research and clinical experience from Karolinska Institutet, and our large scale facility allows for high quality at competitive prices. We can also produce custom made MSC products from various sources.
Research grade Mesenchymal stromal cells
1 or 10 million cells per vial
Bone marrow or adipose from young and healthy volunteers
Xeno-free
Passage 2 or 3
International delivery in dry ice
Price per million cells:
1-4M cells: €650
5M+ cells: Please contact us
10M+ cells: Please contact us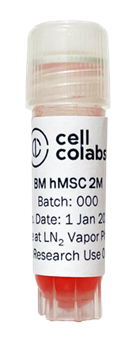 GMP Mesenchymal stromal cells
Adjustable amount and vial size per dose
Bone marrow or adipose from young and healthy volunteers
Xeno-free
Passage 3
International delivery in liquid nitrogen


Please contact us for more information and how we can best suit your needs .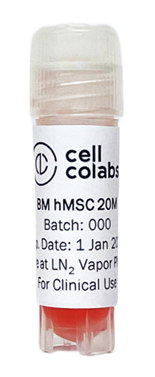 ---
Product Information
---
FAQ
---
---
---
---
Our cells show a homogenous fibroblastic cell morphology. Please see the picture below.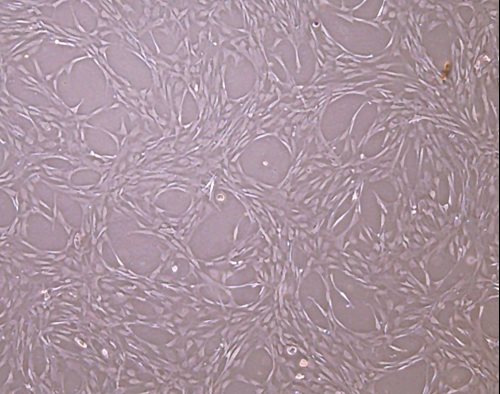 Our MSC are characterized according to the ISCT criteria. In particular, our MSCs are controlled for surface markers, contaminations, viability, morphology, sterility, mycoplasma, and endotoxin. Please see our product sheet for more infomation.
---
Donors have been tested negatively for the following infectious diseases: Malaria, Tuberculosis, brucellosis, West Nile Virus, Lurs, Hepatitis B, Babesiosis, Creutzfeldt Jakob, HIV, HCV, HTLV ½, Leishmaniasis, Lebra, Typhus fever, Trypanosoma Cruzi, Chronic Lyme disease, Chronic Q-fever. Please see our product sheet for more infomation.
---
Xeno-free means that our cells are not exposed to any kind of animal derived compounds at any stage of production. In particular, no Fetal Bovine Serum (FBS) is used to culture our cells before cryo-preservation.
---
You can find a general expansion protocol suitable for Cellcolabs' cells in our Product Sheet.
---
Cellcolabs' hBM-MSCs are manufactured from bone-marrow obtained from healthy donors 18-28 years old. The cells are prepared from single donors in each vial.
Our Distributors
BIOZOL offers more than 25 million products from over 260 partner companies worldwide. More than 14,000 satisfied customers from universities, research institutes, and pharmaceutical and biotech companies have benefited from BIOZOL's services for more than 30 years.
2BScientific is a leading distributor of innovative life science products, serving customers in the UK, Europe, and worldwide. Our top priority is always the customer, and we go above and beyond to provide exceptional service and innovative products that support scientific discovery. 
CliniSciences commercializes reagents to diagnostic and research labs. As a very dynamic company, we do our best to be close to our customers'​ needs in terms of the high-quality reagents that we propose and in terms of the service that we provide. Our principal assets for better serving you are adaptability, flexibility, reactivity, and the competence of the technical specialists at your service.
Atlantis Bioscience is a Singapore-based distributor committed to helping scientists and researchers achieve new heights in their projects by distributing the most cutting-edge research solutions on a global scale. We strive to provide a one-stop-shop for high-quality products and services, delivering globally to Asia, Europe, North America, Oceania, and South America.
Based in Massachusetts, ARP has been providing high-quality products to research laboratories in hospitals, universities and biotech firms worldwide since 1994. Our commitment to detail and quality will ensure the results you have come to expect. 
Looking for treatments?
Cellcolabs does not provide treatments directly. However, we can provide updates on how and when it is possible to join the clinical studies that we sponsor or partner with in coming years.