World-class cells made available at scale
High quality MSCs from the facility in Stockholm
We offer allogeneic bone-marrow derived mesenchymal stromal cells (MSC) for preclinical applications, and plan to offer a GMP version for clinical applications. The cell production is based on 20 years of research and clinical experience from Karolinska Institutet, and our large scale facility allows for high quality at competitive prices. The cells are delivered according to your needs and can be quickly thawed and administered.
Research grade Mesenchymal stromal cells
1 or 10 million cells per vial
Bone marrow from young and healthy volunteers
Xeno-free
Passage 2
International delivery in dry ice
Price per million cells:
1-4M cells: €650
5M+ cells: Please contact us
10M+ cells: Please contact us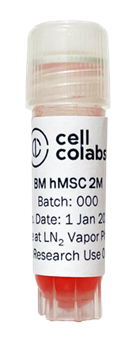 GMP Mesenchymal stromal cells
Adjustable amount and vial size per dose
Bone marrow from young and healthy volunteers
Xeno-free
Different packaging depending on your needs
International delivery in liquid nitrogen


Please contact us for more information and how we can best suit your needs .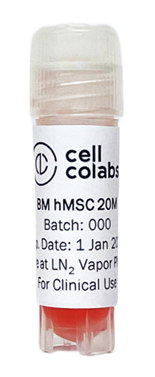 ---
Product Information
---
FAQ
---
---
---
---
Our cells show a homogenous fibroblastic cell morphology. Please see the picture below.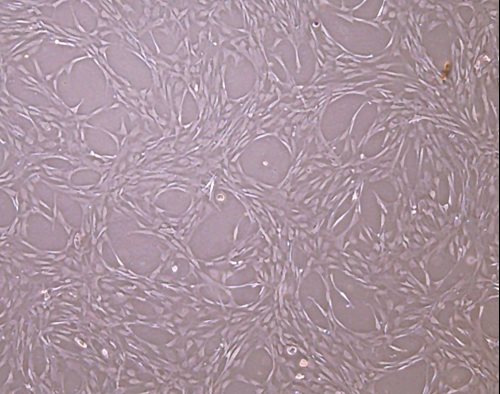 Our MSC are characterized according to the ISCT criteria. In particular, our MSCs are controlled for surface markers, contaminations, viability, morphology, sterility, mycoplasma, and endotoxin. Please see our product sheet for more infomation.
---
Donors have been tested negatively for the following infectious diseases: Malaria, Tuberculosis, brucellosis, West Nile Virus, Lurs, Hepatitis B, Babesiosis, Creutzfeldt Jakob, HIV, HCV, HTLV ½, Leishmaniasis, Lebra, Typhus fever, Trypanosoma Cruzi, Chronic Lyme disease, Chronic Q-fever. Please see our product sheet for more infomation.
---
Xeno-free means that our cells are not exposed to any kind of animal derived compounds at any stage of production. In particular, no Fetal Bovine Serum (FBS) is used to culture our cells before cryo-preservation.
---
You can find a general expansion protocol suitable for Cellcolabs' cells in our Product Sheet.
---
Cellcolabs' hBM-MSCs are manufactured from bone-marrow obtained from healthy donors 18-28 years old. The cells are prepared from single donors in each vial.
---
Our Partners
We are pleased to work with our invaluable partners. 
Looking for treatments?
Cellcolabs does not provide treatments directly. However, we can provide updates on how and when it is possible to join the clinical studies that we sponsor or partner with in coming years.